with Donald E. Kalsched, Ph.D
Mark your calendar for this Saturday Workshop and Sunday Supervisory Colloquium
March 21 & 22, 2020 in Dayton, Ohio

Workshop | Colloquium | More about Donald E. Kalsched, PhD | Register Now
Workshop
Date & Time: Saturday, March 21 – 9:30 AM to 1:30 PM
Location:  St. Paul's Episcopal Church, 33 W. Dixon, Dayton 45419

According to C. G. Jung, the human personality contains a 'divine spark' or 'indwelling spirit' that slowly evolves in the course of a person's development through a process he described as 'individuation'—becoming the individual you were intended to be. However, when trauma strikes the developing psyche of a child, a split occurs in which the vital core of the self retreats into the unconscious where it continues to live in 'suspended animation' under a spell cast by the 'great powers' of the psyche's survival system (described by Dr. Kalsched as a 'Self-Care System'). Depth Psychotherapy offers the opportunity for renewed contact with the lost core of the self (soul-child) and hence for renewed feeling life, creativity and aliveness—but not without fierce resistance thrown up by the psyche's defensive powers.
In this workshop, Dr. Kalsched will describe this dissociative 'system' with its powerful archetypal images, as it appears in dreams, inner visions, fairy tales, and mythology. He will show how the dissociative 'system' is the psyche's response to the way trauma injures the capacity to feel, and how the 'system' functions dynamically to regulate the amount of affect that is allowed to become conscious in the ego. Recent findings in the area of affective neuroscience, attachment-theory, and infant observation will amplify these understandings.
Overall Objectives of the Program for CE purposes:
Participants will learn how to identify and recognize the signs of early trauma and dissociation in their patients
Participants will be better able to appraise and criticize the voluminous literature on trauma and dissociation in order to identify effective interventions
Participants will see how a system of dissociative defenses (implicit working models aka "Self-Care System") develops in certain patients, how this structure is internalized, becoming characterological, how it traumatizes the person from within, and how it can be triggered and worked with in the therapeutic situation.
Participants will gain insight into the unconscious structures and dissociative defenses that sequester vulnerable self-states behind rigid or aggressive psychic forces, rendering access to feelings-in-the-moment difficult. And they will learn ways of working around these defenses.
Participants will learn how to relevantly analyze dream material with an eye to underlying affects and defense
Participants will learn about the 'spiritual' dimensions of the unconscious that come to presence in Depth Psychotherapy work, and will explore Jung's concept of 'synchronicity' as one explanation for these phenomena
Participants will learn to appreciate the advantages of an affect-focused form of treatment in which sensations in the body are accessed.
Participants will learn how affective neuro-science contributes to a better understanding of the neurological underpinnings of trauma and dissociation
Participants will be introduced to a 'new paradigm' in Depth Psychology—one that holds open the possibility of more effective treatment for trauma's victims.
Supervisory Colloquium
Date & Time: Sunday, March 22 – 9:30 AM to 12:30 PM
Location: Glen Helen Building, 405 Corry St, Yellow Springs OH 45387
We are also offering a Supervisory Colloquium for three hours on Sunday, March 22nd from 9:30-12:30. This supervisory colloquium is a chance for local clinicians to present their work with trauma-surviving patients to Dr. Kalsched in a confidential and safe setting. Attendees are urged to present "problem cases" that present difficulties in the ongoing work. Dreams are helpful as well as any significant transference/countertransference dynamics. Dr. Kalsched will teach off of the material and articulate the relevance of his model for the individual situations.
Participants will be able to identify the signs of early un-remembered trauma in the 'triggered' responses of their adult patients.
Participants will gain practical information about how to work with intractable defenses in their patients.
Participants will develop techniques of working with affect in the moment, thus bypassing difficult defenses.
Participants will learn how dreams can take the dialogue with their patients into deeper material.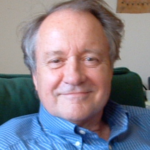 Donald Kalsched, Ph.D.
is a Clinical Psychologist and Jungian psychoanalyst in private practice in Santa Fe, New Mexico. He is the author of many journal articles and book chapters as well as two important books,
The Inner World of Trauma; Archetypal Defenses of the Personal Spirit
(Routledge, 1996), and
Trauma and the Soul; a Psycho-Spiritual Approach to Human Development and its Interruption
(Routledge, 2013), both of which have been translated into many languages. He is a member of the C. G. Jung Institute of Santa Fe, a training analyst with the Inter-Regional Society of Jungian Analysts, and an adjunct assistant professor in the Department of Psychiatry and Behavioral Sciences at the University of New Mexico School of Medicine. He teaches and lectures nationally and internationally on the subject of early trauma and its treatment. For more information or to contact Dr. Kalsched, visit
www.donaldkalsched.com
---
Registration
Please register for the Saturday workshop and/or the Sunday Colloquium below:
Workshop
Fee options for Saturday Workshop:
$55 for workshop only
$50 for workshop only if prepaid by March 20th
$60 for workshop with CEUs (includes $10 additional fee for CEUs*)
*3.5 hrs CEU approved (for CSWMFT)
Colloquium
Fee for Sunday Colloquium:
$50 for Sunday Colloquium
Approved for Supervision CEUs, included in the registration cost
Other ways to register:
In-person registration begins 20 min. early on the day of the workshop